For the past 3 years, I have found an interest in Navassa Island.  I have watched several videos about the island and the Dxpeditions that have taken place on the island.  I have even met several amateur radio operators who have been to Navassa in the past.  Their stories are fascinating to say the least.  Just hearing about the island and knowing how rare of an entity it is, and always will be, what an accomplishment it would be to be able to go there one day!
As I dream and dream big, I watched as the plans of the KP1-5 project moved toward making their trip happen.  What an awesome group of operators who were able to pull off every aspect needed to make this trip a reality.  After all, I am a very new operator that would LOVE to get Navassa Island in my log book!
If you have spent any time on my website, you have probably stumbled across the call sign plaques that I make.  If not, visit my Wood and Ham page to see them.  When I heard about the KP1-5 project, I contacted a friend who is associated with the group going to Navassa.  I offered to make them call sign plaques (K1N) if they were interested in taking them to the island!  They agreed and so I made them 4 call signs for K1N.
As I dropped them off, I wondered if I would be able to see them on any pictures posted during the dxpedition.  Sure enough, on the very first day, I saw it!  When I did, it made my day/week!  I was as happy as a clam to see some of my craftsmanship being proudly displayed during the most wanted dxpedition in the world!
Here are the pics during the expedition.  See how many you can pick out!
A HUGE thank you to Mike, NA5U, for providing the following pictures.  In the pictures, you'll see Glenn, W0GJ, and Tomi,  KT4TTT at the controls of these beautiful stations.  They made many amateur radio operators very happy!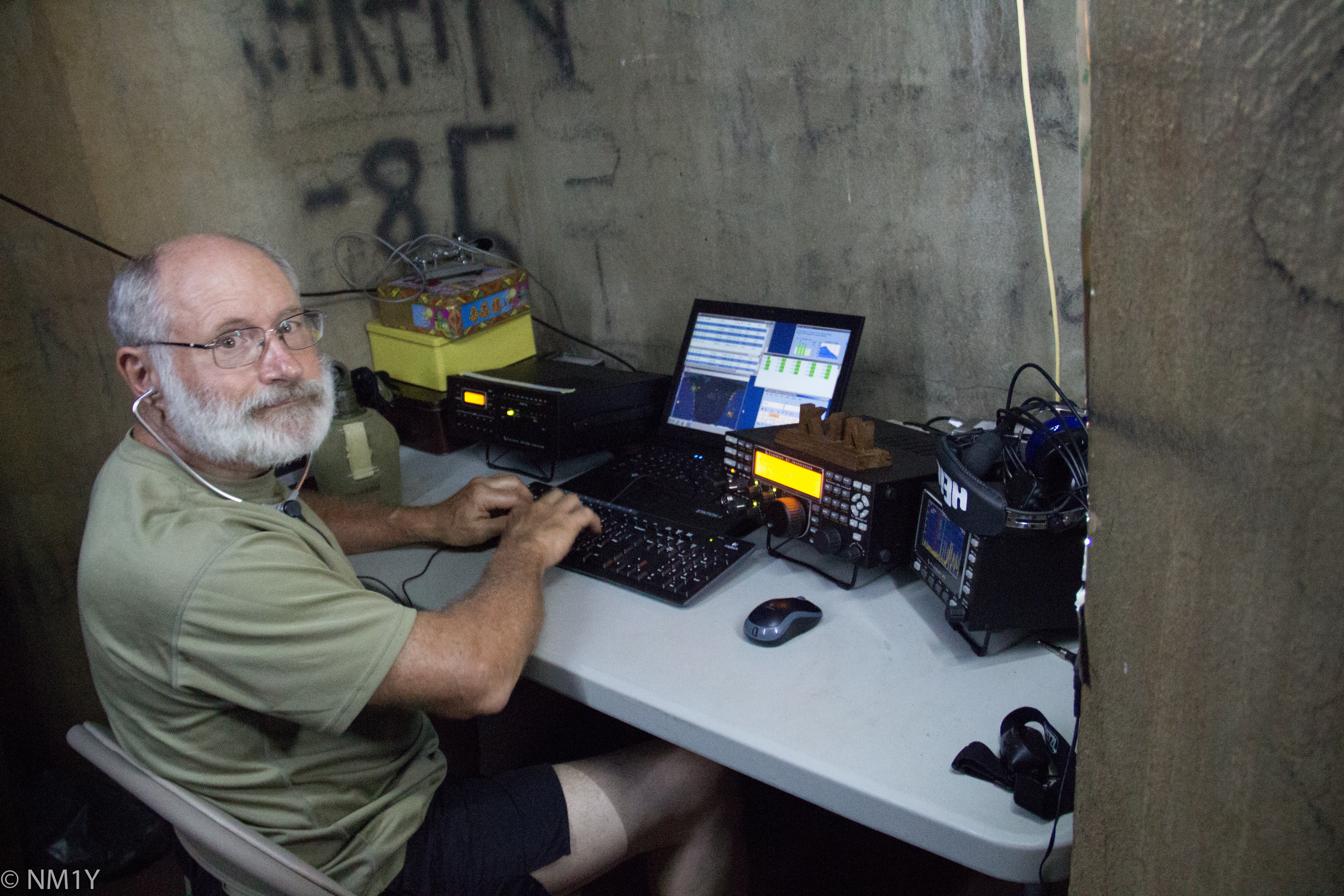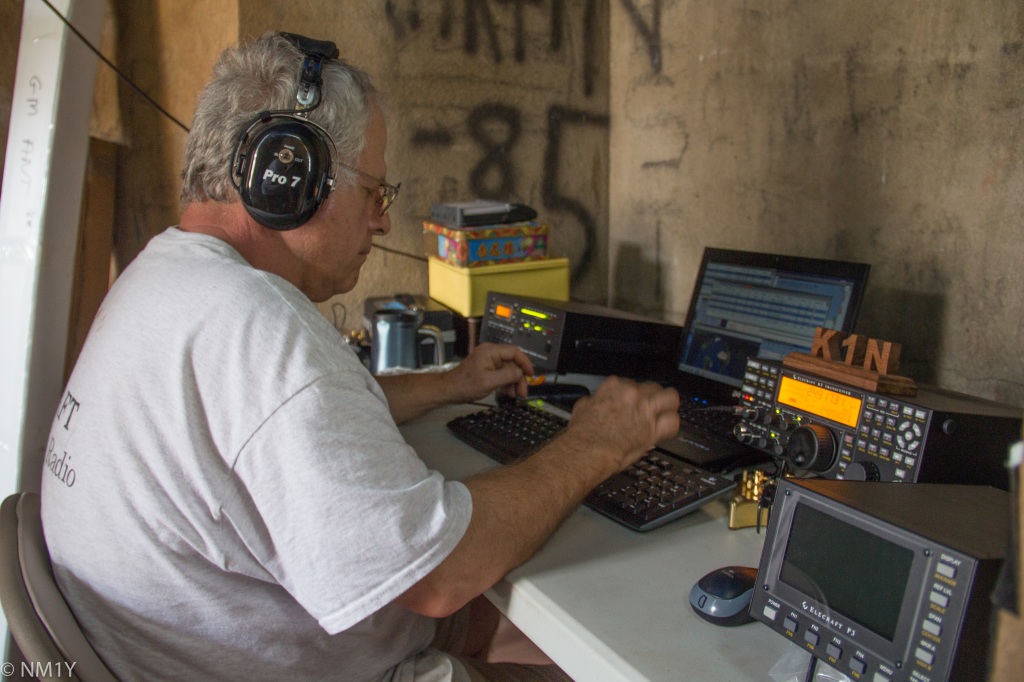 Click the images for a larger version!
Hope you were all able to get Navassa in your logbook!  I was able to get them on 20 meters phone.  I was also able to get them into my woodworking portfolio!  I can't be a happier guy!
73!